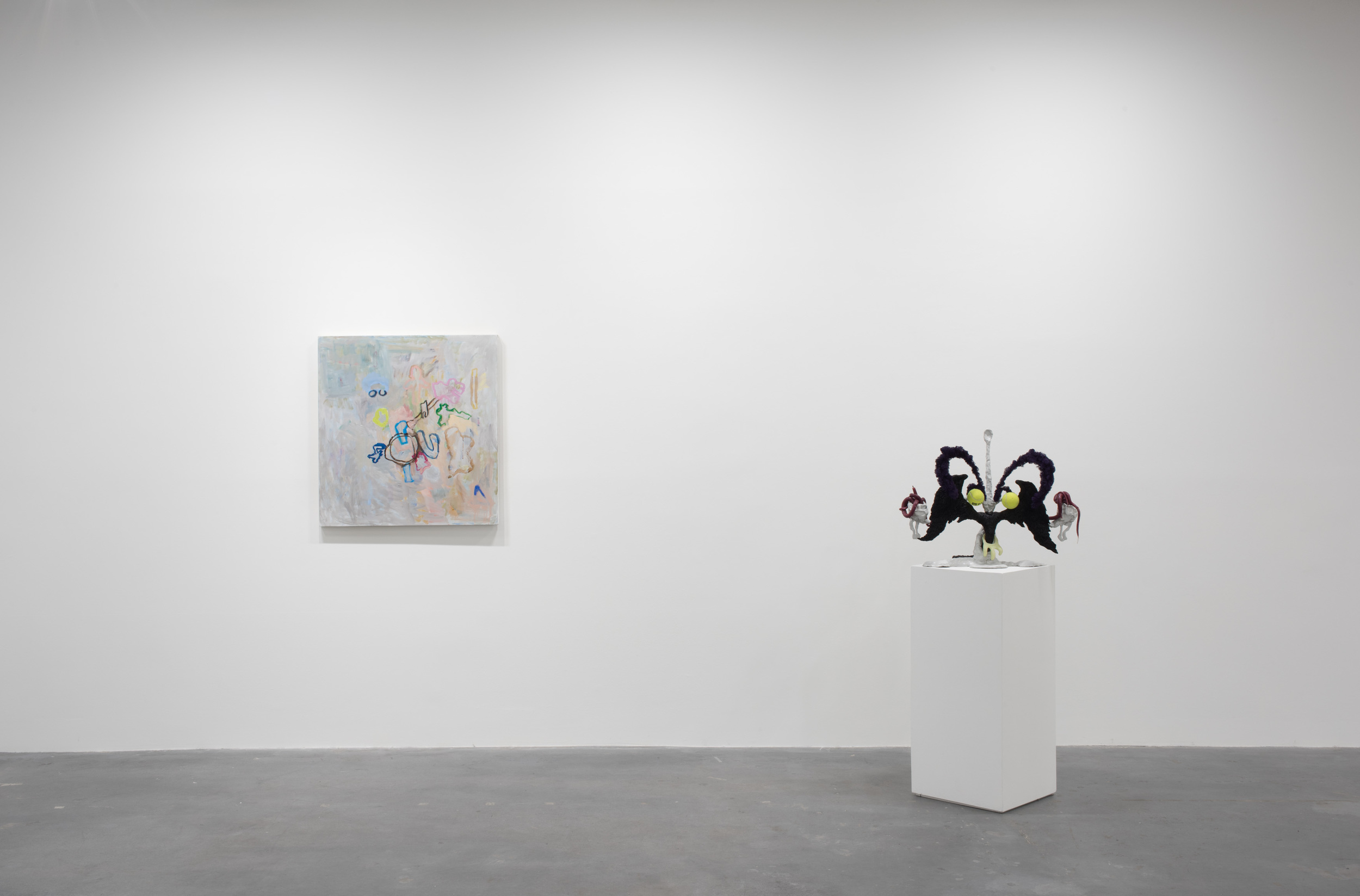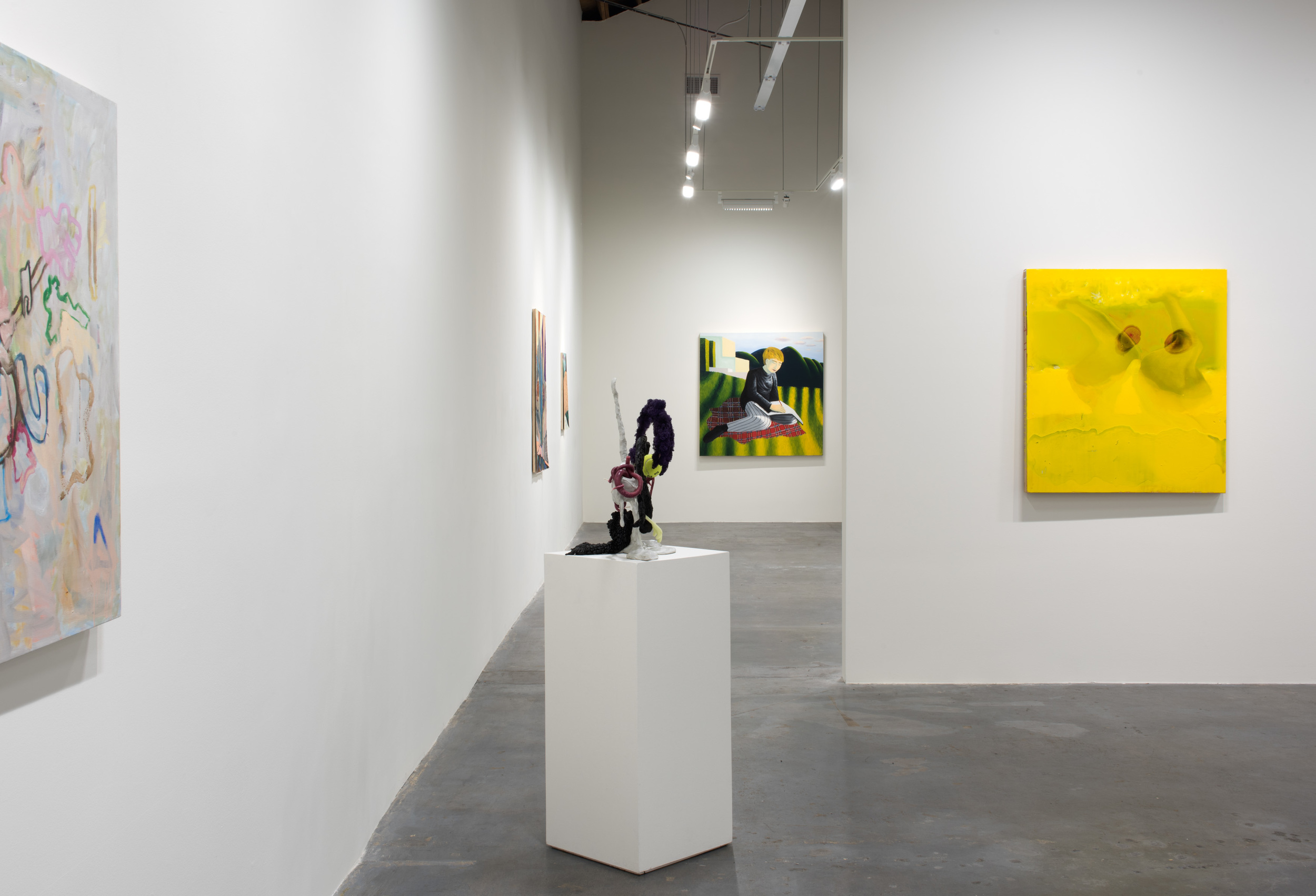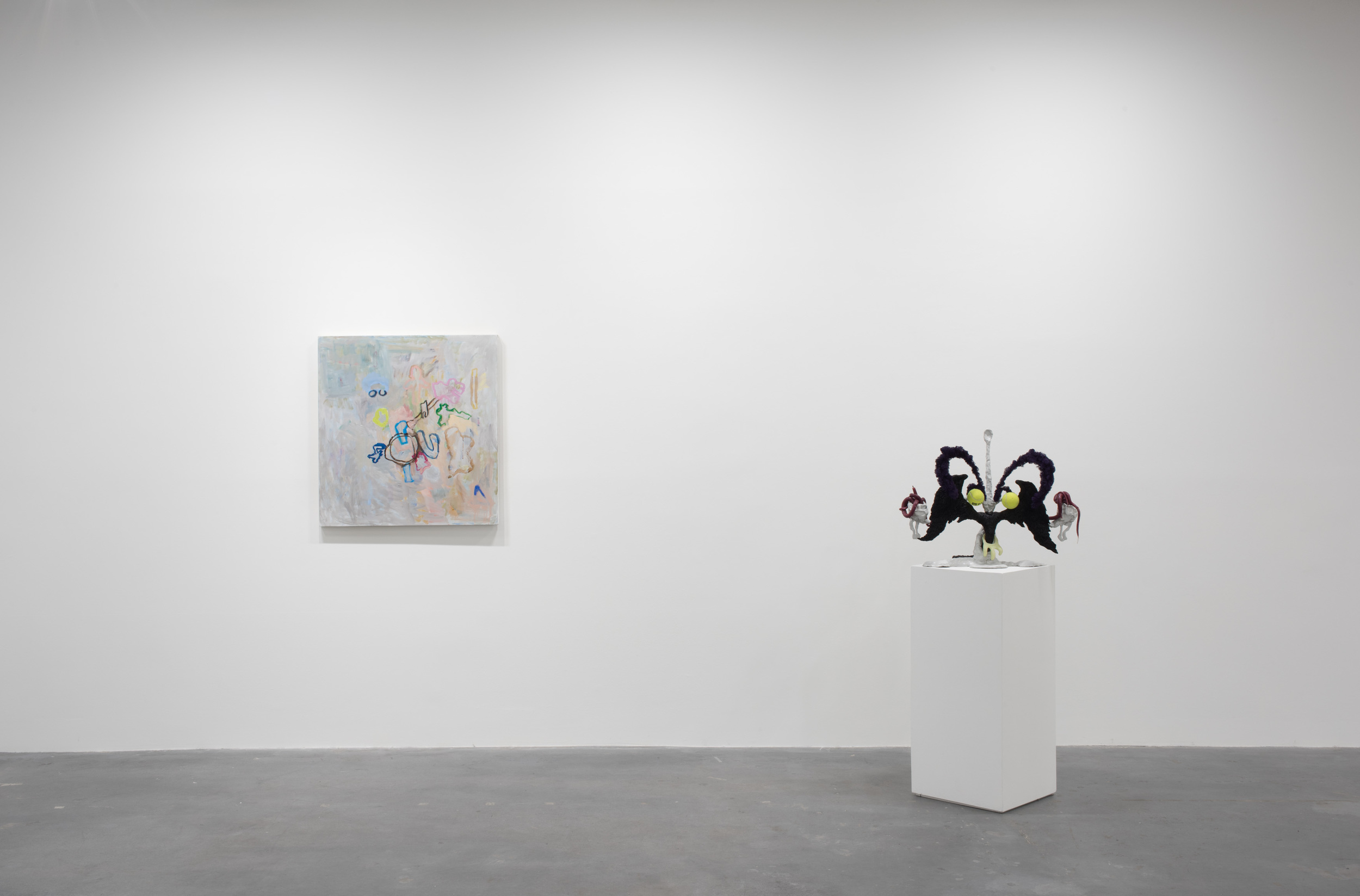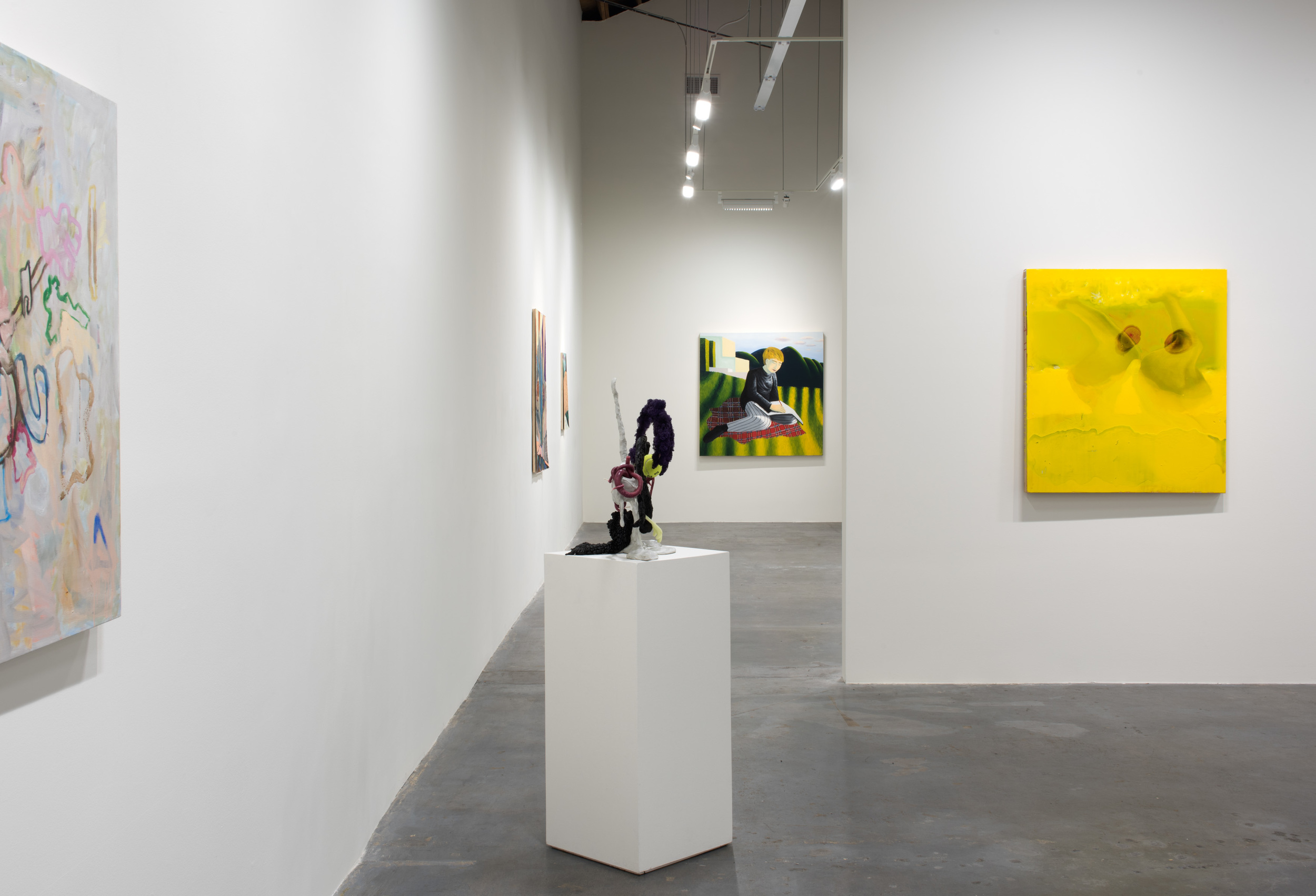 press release
Moskowitz Bayse is pleased to announce Enlarged Fern, an exhibition of works by Patrick Michael Ballard, Reineke Hollander, Elka Krajewska, Annabeth Marks, Michael Richards, Eleanor Swordy, and Didier William. Enlarged Fern is curated by Becca Lieb and David Muenzer.
A paradox of art that employs systems, and claims objectivity, is that it holds a distance between artist and artwork, while purporting to have no distance between the work and the world. Within this paradox, the artwork is not a creation—it is an inevitability.
A composition, by definition, is a result of an individual's choices and runs the risk of not engaging collective problems of society. However, as an unlikely state that flouts objective decision-making, a composition also may offer possibilities outside of the current of order of thinking. To imagine things not as they are is a form of political action.
Enlarged Fern embraces subjectivity and offers this poem:
An Angel en grand regard
refer-eed.
A gnarled rag freed a nerd,
and refer-ee en grand regard
feared danger.
Refer-ee glared.
Red flag led grand range:
Rend-er leg and gal,
green and red,
and larger angle.
Rend-er freer, a grander dangle.
Enlarge a free genre
ere defer,
and dang,
a regal legend fled.
An end fer refer-eed rag;
an end fer angel en grand regard.
about the artists
Patrick Michael Ballard (b. 1987, Long Beach, California) received his BFA from California State University Long Beach and his MFA from the California Institute of the Arts. He presented a solo exhibition Return to FOREVERHOUSE at Machine Project, Los Angeles, in 2015. He has performed widely at venues including Human Resources, Cirrus Gallery, MaRS, ltd, and 356 Mission Road in Los Angeles. In 2014, he presented a large-scale sculpture and performance on the façade of the Gamble House.

Reineke Hollander (b. 1948, Rotterdam, Netherlands) studied at the Theatre School, Amsterdam, and Vrije Academie, The Hague, before attending the Rijksakademie, Amsterdam. Her work has been exhibited across the United States in New York, Chicago, Michigan, New Jersey, and Philadelphia as well as internationally, including exhibitions in Warsaw, Poland as well as Geervliet and Amsterdam in The Netherlands.

Elka Krajewska (b. 1967, Warsaw, Poland) is an artist shifting through various media, utilizing elements of her biography, interdisciplinary art historical strategies, and collaboration. She is the president and founder of Salvage Art Institute, founded in 2009 to articulate the nature of artworks declared a "total loss" by insurance companies and officially removed from art market circulation. Her works are in numerous private collections as well as in the permanent collection of The High Museum of Art in Atlanta, Georgia.

Annabeth Marks (b.1986 Rochester, New York) received her BFA from Rhode Island School of Design, and her MFA from the Milton Avery Graduate School of the Arts at Bard College. Recent exhibitions include a collaboration between Marks and Eckhaus Latta at MoMA PS1's Greater New York, and Anthem of the Sun at Canada Gallery. Her work has been exhibited at Rachel Uffner Gallery, Culture Room, US Blues in New York, New Gallery, Houston TX, RK Projects in Providence RI, among others. In 2016, she organized an exhibition of Doris Staffel's work at White Columns in New York.

Michael Richards (b. 1974, Denton, Texas) received his BFA from the University of North Texas and his MFA from the California Institute of the Arts. He has exhibited at TCB Gallery in Melbourne and Cirrus Gallery in Los Angeles. In 2015 his work was included in Utah Tires, juried by Mara McCarthy.

Eleanor Swordy (b. 1987, Paris, France) received her BFA from The Cooper Union. She has exhibited at Full Haus in Los Angeles, TYS Gallery, Copenhagen, as well as at The Old School House, ABC No Rio, Robert Goff Gallery, and Envoy Gallery in New York. Her works were featured in both the 2012 and 2010 Brucennial exhibitions, organized by the Bruce High Quality Foundation.

Didier William (b. 1983, Port-au-Prince, Haiti) received his BFA in painting from Maryland Institute College of Art and an MFA in painting and printmaking from Yale University. His work has been exhibited at Gallery Schuster in Berlin, The Fraenkel Gallery in San Francisco, and Fredericks & Freiser Gallery in New York, as well as at the Bronx Museum of Art.